Our Qualified Staff In Perry, Michigan, Ready to Serve You!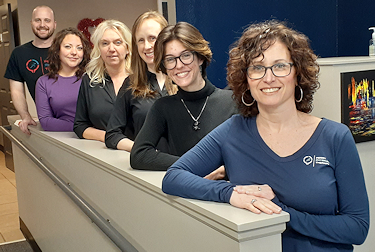 Close to Home
Perry Physical Therapy, Inc. has been in business since May of 2003. It is an outpatient physical therapy clinic specializing in orthopedics and offering aquatic therapy. We are staffed and equipped to provide quality rehabilitation to the Perry/Morrice Area and surrounding communities. We are close to home, so that you won't have a long commute into the busy city.
Meet The Professionals And Staff At Perry Physical Therapy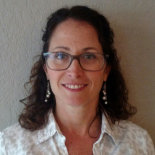 Stacey Matthews, MS, PT
Physical Therapist And Owner
Stacey is the Owner of Perry Physical Therapy. It has been her long-time goal to bring a physical therapy clinic to the Perry area and she is excited to be working in her hometown. She graduated from Grand Valley State University with a Bachelors of Science in Health Science in 1998 and a Master of Science in Physical Therapy in 2000. She is a graduate of Perry High School. Her special areas of interests are in orthopedics, sports medicine, manual therapy and aquatics.  She is married to Chad Matthews and has 2 children.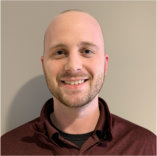 Clay Wielard, PT, DPT
Physical Therapist
Clay graduated with his Bachelor's degree in Exercise Science from Calvin College in Grand Rapids in 2011, and his Doctorate in Physical Therapy from Midwestern University in Downers Grove, IL in 2014. He enjoys working with all kinds of orthopedic patients, and particularly enjoys working with runners and weight lifters. In his free time he enjoys anything that keeps him active including lifting weights, running, playing basketball, and playing golf. Clay grew up in the Chicago area and was a physical therapist in the Lansing area for four years before joining Perry Physical Therapy in February 2019.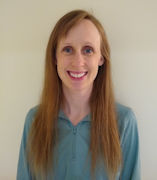 Kelly Treiber, PT, DPT
Physical Therapist

Kelly graduated with her Bachelor's degree in Exercise Science from Michigan Technological University in 2010 and her Doctorate in Physical Therapy from Central Michigan University in 2013. She enjoys working with patients with many different diagnoses, but her specialties are pelvic floor rehabilitation and lymphedema. She has lived in the Lansing area for most of her life. In her spare time, she enjoys doing anything outdoors, working on house projects, and spending time with her family. Kelly is married to her husband Aaron and they have two daughters and 4 chickens.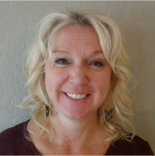 Annica Balcom, PTA
Physical Therapist Assistant
Annica has been working with us since January 2005. She received her PTA degree from Baker College in 2001. Annica works closely with our therapists to implement the rehabilitation program. Although originally from Sweden, she has lived in the U.S. since 1989. She is married to Bob and has two adult sons. Annica enjoys traveling and running.
Elizabeth Ross
Receptionist
Libby has been a receptionist at Perry Physical Therapy since October 2022. She has three dogs named Fergus, Lyse, and PJ. She lives in Bancroft with her husband Craig and son Landon. She enjoys anything related to music and reading. She has been in the medical field for 8 years, mostly working as an EMT on an ambulance and an ER tech. As a receptionist, Libby is dedicated to assisting patients with every step of their Physical Therapy journey from scheduling appointments to addressing billing concerns.
She is eager to greet you as you come in and looks forward to meeting you!
Miranda Delaney
Receptionist
Miranda grew up in Perry, MI . Miranda is very family oriented. She lives with her boyfriend in Williamston, MI with their 2 cats Nellie and Gnar! She enjoys traveling and being with friends and family. She is looking forward to helping you with any scheduling and insurance needs!