Our Qualified Staff In Perry, Michigan, Ready to Serve You!
Close to Home
Perry Physical Therapy, Inc. has been in business since May of 2003. It is an outpatient physical therapy clinic specializing in orthopedics and offering aquatic therapy. We are staffed and equipped to provide quality rehabilitation to the Perry/Morrice Area and surrounding communities. We are close to home, so that you won't have a long commute into the busy city.
Meet The Professionals And Staff At Perry Physical Therapy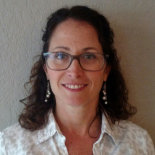 Stacey Matthews, MS, PT
Physical Therapist And Owner
Stacey is the Owner of Perry Physical Therapy. It has been her long-time goal to bring a physical therapy clinic to the Perry area and she is excited to be working in her hometown. She graduated from Grand Valley State University with a Bachelors of Science in Health Science in 1998 and a Master of Science in Physical Therapy in 2000. She is a graduate of Perry High School. Her special areas of interests are in orthopedics, sports medicine, manual therapy and aquatics.  She is married to Chad Matthews and has 2 children.
Samantha Miller, PT, DPT
Physical Therapist
Samantha grew up down the road from Perry in Webberville. She graduated from the University of Connecticut in 2015 with a Bachelor of Science in Allied Health and from the University of Michigan-Flint in 2018 with a Doctorate in Physical Therapy and is trained in women's health including obstetrics and postpartum care. Samantha enjoys working with orthopedic patients, and her passion is helping people with pelvic floor issues. Her enthusiasm in the pelvic floor specialty stems from her realization of how many people are affected by urinary incontinence or pelvic pain, yet are unaware of PT as a treatment option.  Samantha enjoys camping, traveling, running, playing volleyball, and spending time with friends and family. She is married to Lukas Miller, who served in the U.S. Navy. They have lived in Maryland, Connecticut, and now Michigan with their two cats, "Squatch" (Sasquatch), and "Nessie" (The Loch Ness Monster).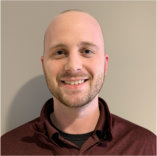 Clay Wielard, PT, DPT
Physical Therapist
Clay graduated with his Bachelor's degree in Exercise Science from Calvin College in Grand Rapids in 2011, and his Doctorate in Physical Therapy from Midwestern University in Downers Grove, IL in 2014. He enjoys working with all kinds of orthopedic patients, and particularly enjoys working with runners and weight lifters. In his free time he enjoys anything that keeps him active including lifting weights, running, playing basketball, and playing golf. Clay grew up in the Chicago area and was a physical therapist in the Lansing area for four years before joining Perry Physical Therapy in February 2019.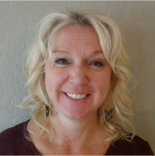 Annica Balcom, PTA
Physical Therapist Assistant
Annica has been working with us since January 2005. She received her PTA degree from Baker College in 2001. Annica works closely with our therapists to implement the rehabilitation program. Although originally from Sweden, she has lived in the U.S. since 1989. She is married to Bob and has two adult sons. Annica enjoys traveling and running.
Hope Mann, BS, Kinesiology
Physical Therapy Technician
Hope graduated from Michigan State University in 2017 with a Bachelor's degree in Kinesiology. She joined the Perry Physical Therapy team in April 2018. Hope grew up in Grand Rapids and moved to East Lansing to continue her education. She remains in the area with friends, while enjoying MSU sporting events.
Jessica Schneider,  BA, Business Administration
Front Desk Receptionist 
Jessica joined our team in September 2018. She graduated from Morrice High school in 2007 and received a Bachelor's Degree in Business in 2015 from the University of Phoenix. Jessica lives in Morrice with her husband, Kevin, and two children, Abigail and Jackson. She enjoys crafting and spending time with her family.
Cindy Bawks

Part Time Receptionist
Cindy joined the team in 2017.  She is generally around the office on Fridays and at other times as needed.  Be sure and say "Hi" to her.